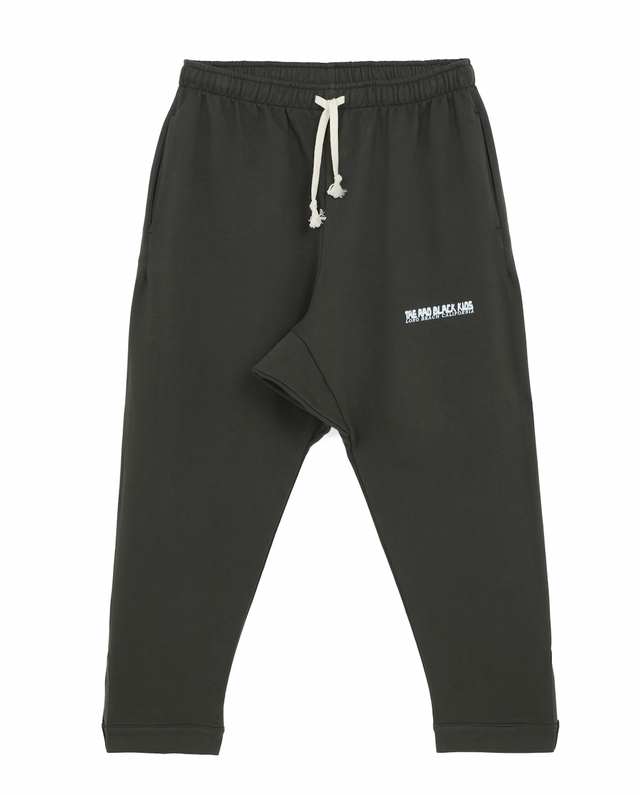 Early images growing up were flooded by tv. I was born in the 80s and I have vague memories of that time. One of the things we did with my father, when it was just my brother and I, was watch wrestling. Saturday nights. Religiously. 
Every now and then, a wrestler would be interviewed off screen, and young, impressionable me saw clothing. Foreign looking clothing. California wrestlers in Zimbabwe in the 80s were...foreign. Sweatpants, high water, meaning cuffed a bit higher than the ankle were a piece that quite literally never left me. Something about the fit, the ankle, the exposed sock always harkens back to a time.
Screenprint on leg
Snap bottom
Open bottom enclosure
400 GSM
CROPPED FIT
SLIGHTLY OVERSIZED 
MADE IN PORTUGAL
20 TREES PLANTED FOR EACH HOODIE SOLD!
Model is 184cm and is wearing a size SMALL.