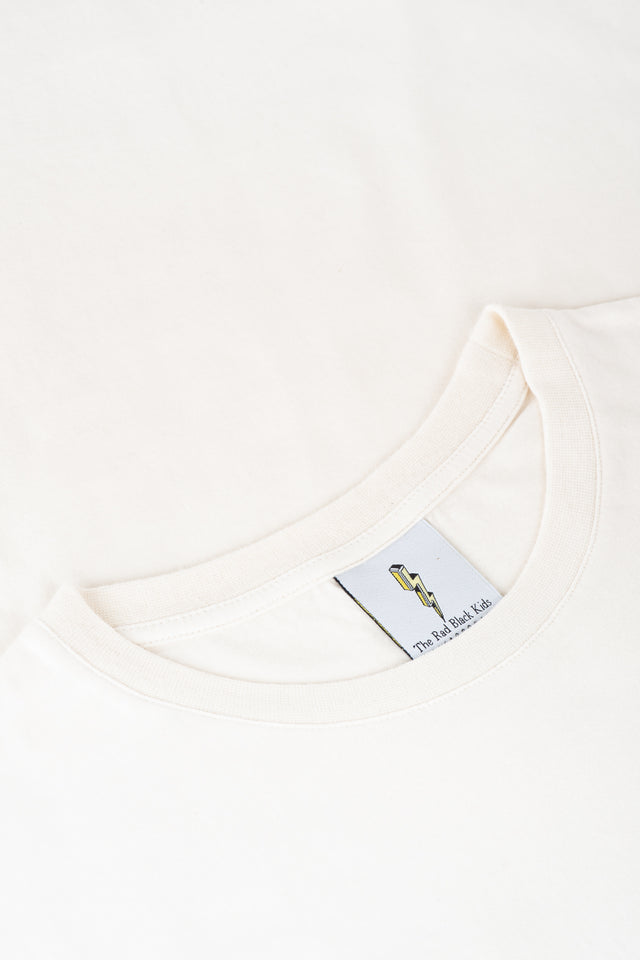 Yasuke was the first black samurai. Yasuke fought to unify Japan under Nobunaga. If you google his name you can find paintings that included him from Edo period Japan. To fight for Nobunaga was not only a great honor, but a feat that no order Samurai could do. At some point Yasuke disappeared from the history books.
We wanted to write our own tale about what happened to his descendent.
The mascot of The Rad Black Kids is Xasuke, the descendent of Yasuke. His family returned to Africa, and just like his Great (so many times removed) Grandfather, Xasuke became a legendary skateboarder. Like his Great Grandfather, Xasuke is not limited by what people of his skin color do. 
The background of this image is my ancestral home, and this piece captures the heights that Xasuke would ascend to.
Please note this product SHIPS IMMEDIATELY!
Digital Soft Touch Print
Dropped Shoulder Seams
Longer Sleeve
160 GSM Fabric Weight
Slightly Longer Shirt Tail
100% Cotton
Made in Portugal
20 trees planted for each t-shirt sold!