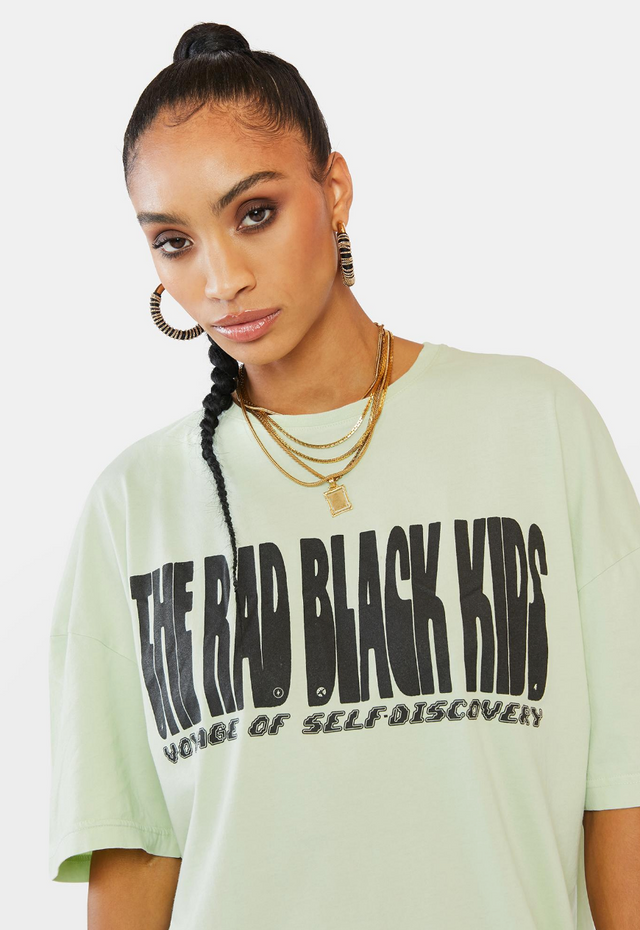 2019 ironically, given the hell scape called earth we now live in, was a very tough year for me. Categorically changed the way @theradblackkids operates with ending some parts of the business that were making 💸. Which meant less cash for development of new pieces. But, seeing as the paradox of being a climate crusader is owning a fashion business, I decided to take on a new mission: Pull pieces destined for the landfill and upcycle them to create "new" dope, must wear pieces.

This t-shirt was the first piece I ever did this process on. Every piece in the collection tells a story of a black person existing in a white world, while trying to discover and cling onto the sail of personal identity, and expression of that, in a storm. The graphic of this t-shirt is that. The ethos of the turmoil of a fashion brand that is "good" is also that.

Those t-shirts, were never sold on the website. It's a very long story that involves me losing a bunch of inventory I will talk about some other time. But, for the first time, ever, one of the most personal stories for me: "(on the) voyage of self discovery" hopefully can mean something to you. 

The name of @theradblackkids is pluralized because, coincidentally, this has never been about me. This radical idea of self acceptance, and living your life out how ever the hell you want is the concept.
Screenprint T-Shirt
Dropped Shoulder Seams
Longer Sleeve
160 GSM Fabric Weight
Slightly Longer Shirt Tail
100% Cotton
Made in Portugal
20 trees planted for each t-shirt sold!