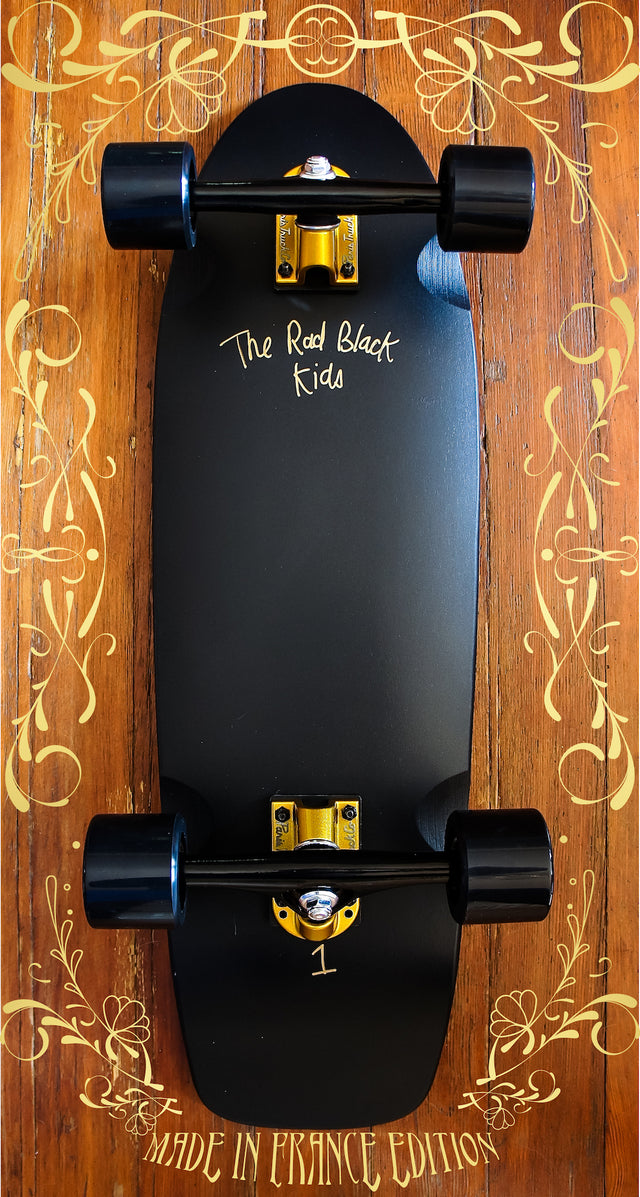 - Matte finish;
- Gold "The Rad Black Kids" Authenticity Stamp;
- 100% weather protected finish;
- Seismic Trucks;
- Bones Reds Bearings;
- 60*44mm Wheels;
- 29 inches deck, 8 inches wide;
- 20 Trees Planted for EACH board sold!
- Please ride at your own risk! The Rad Black Kids do not recommend you ride any board downhill! Please use appropriate safety clothing i.e. helmet, elbow pads, knee pads, gloves, and shoes when riding longboards.